by Joel Beaumont
After a successful week of news reporting from holtparktoday.com we wanted to give our readers something different.
We have developed a page for the site containing an interactive map. The map is filled with lots of important places in Holt Park and places of interest.
We hope you find this additional page not only useful but interesting.
Click the map image to be taken to the new maps page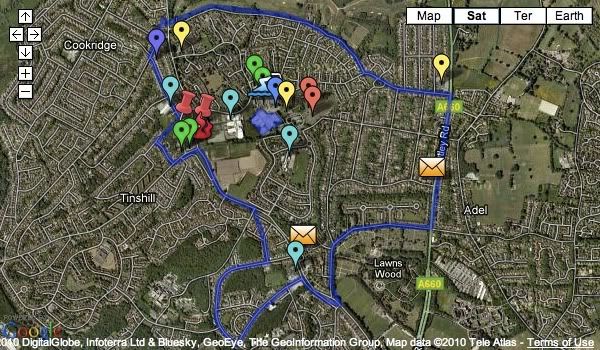 Interactive map courtesy of Luke Beaumont
Although we have tried our hardest to produce an accurate map, if you find anything wrong or feel a place of importance has been missed then please leave a comment highlighting this point or any other thoughts to do with the map.
We have more upgrades planned for the near future that we will be launching soon. Be sure to keep checking the website on a regular basis to keep yourself up to date with what is happening.
Let all your friends know about the update to the website by clicking the FaceBook share button
Related posts: